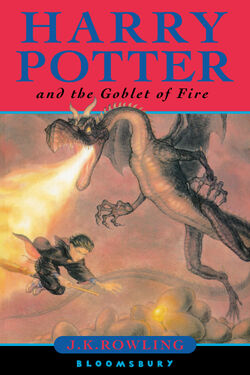 The Goblet of Fire is by far my favourite book. It's the book I always turn to if I want a bit of nostalgia and it's the book I've read most out of my entire collection.
It's the book where everything changes. Plus Sirius features most in this book, without dying, so that's definitely a plus! I also love how much there is about the house elves in the book. The films just weren't the same without Winky and Dobby.
"Book Four's a very very VERY important book. Something very important happens in Book Four. But also, it's literally a central book. It's almost the heart of the series, and it's pivotal."
- J. K. Rowling
If you want to find out more about the 25 Day Harry Potter Challenge then click
here
!